Working from home has its advantages and disadvantages.
(Many of which I am sure will become excellent fodder for future posts.)
Recently I left my desk and headed into the kitchen for a refill of some kind.
My youngest came skipping in to see what the commotion was about. Whenever there is something going on in the kitchen, there's always potential for something yummy to happen as many five year olds know.
Alas, there was nothing yummy, but she was full of hugs and energy as usual. To get her back on her way to play—since it was time for me to get back to my desk, coffee in tow—I asked if she could draw me a picture of her most favorite thing in the world.
Much to my surprise, she arrived next to my desk with paper and toothy grin in tow.
"You're done already!?!"
It had only been a minute or two. Certainly something as grand as 'your favorite thing' would require more introspection than this?
I had clearly underestimated this spunky kid who is quick to finish anything she starts, and most of all, I had clearly underestimated her love for…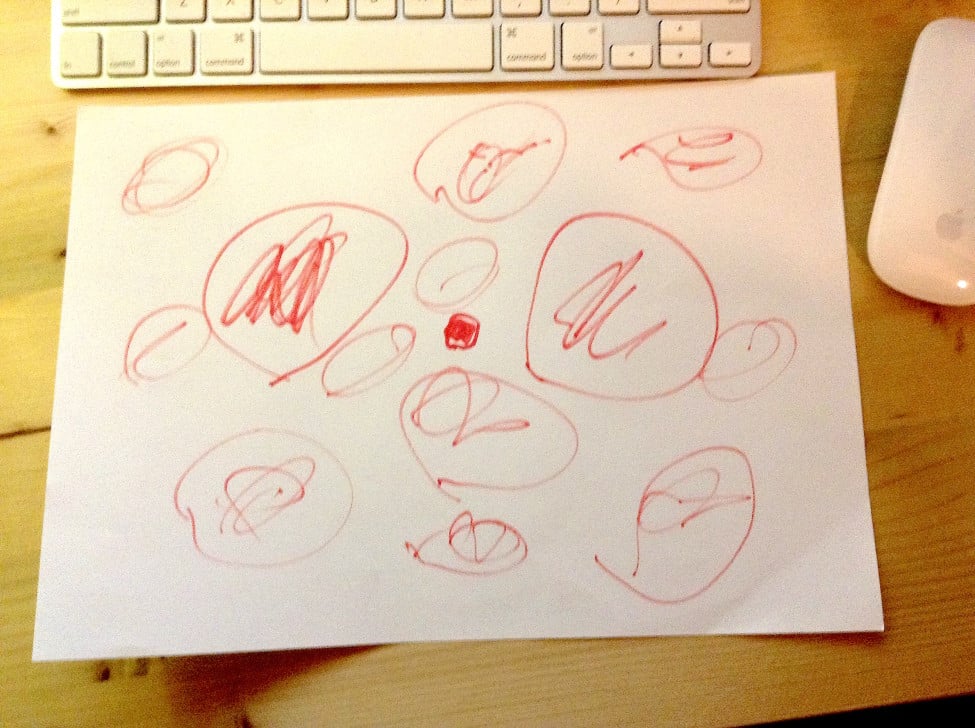 …something that needed explanation.
"Tell me about this awesome picture?"
I asked with great anticipation; but had I thought about it a little longer, I could have probably guessed.
Sausage.
This is clearly one of the advantages of working from home.